Circular Economy
The circular economy is a model of production and consumption, which involves sharing, leasing, reusing, repairing, refurbishing, reprocessing and recycling existing materials and products for as long as possible.
"By keeping Irish plastic packaging waste in an Irish recycling system, we are confident that we can offer forward-thinking customers long-term savings, less reliance on foreign external suppliers, a positive public perception and increased customer loyalty."
Rita Shah, CEO of Shabra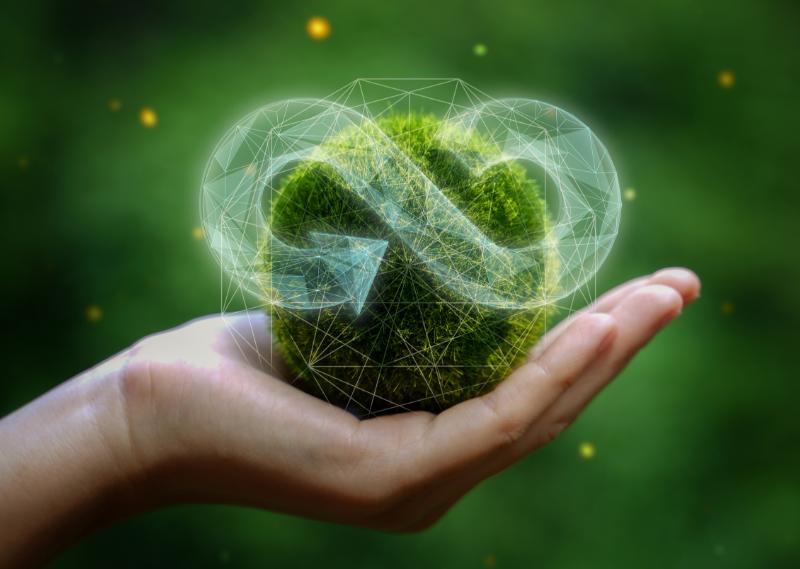 Why adopt a

circular economy

approach?

There are many reasons why companies should consider integrating circular supply chains into their overall strategy, not least because it makes financial sense.

Manufacturing and overhead costs can be reduced through utilising sustainable products. On a macro level, local recycling initiatives and closed loop economies help create additional jobs locally and can be a source of additional revenue streams.
How Ireland is currently performing
According to figures released by the Environmental Protection Agency (EPA), in 2021 approximately 28% of plastic generated was recycled in Ireland. 70% of plastic is burned instead of recycled. The European Commission data analysis organisation, Eurostat, has said that Ireland has the highest plastic waste generation – much higher than the EU average and as a nation rank fourth lowest in the EU zone when it comes to recycling.
Shabra are the only closed loop recycling, plastic reprocessing, manufacturing and supply company in Ireland.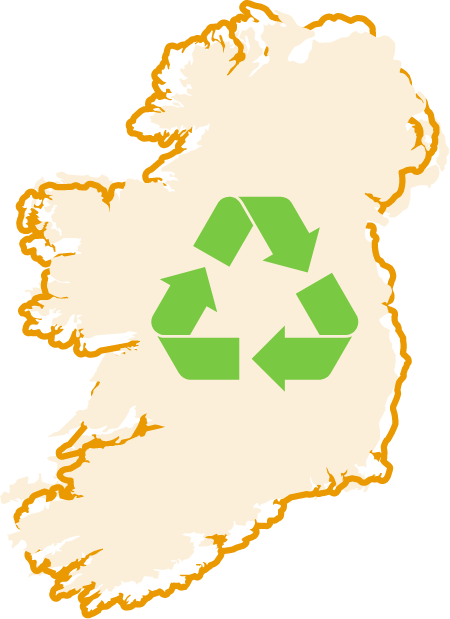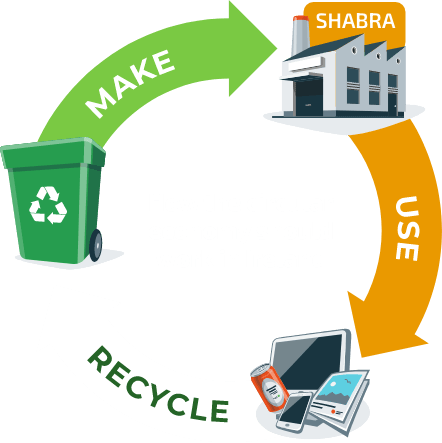 As proponents of sustainability and driving lower carbon footprints, we have vast experience in structuring efficient models that make an impact while delivering high quality, cost-effective products.
Shabra are uniquely positioned to advise in this area – our facility is the only one in Ireland that can upcycle post-consumer PET bottles. In 2022, we have sorted and produced nearly 14,000 tonnes of recycled raw material products, the majority of which were contained within Ireland reinforcing the fact that local chains can be built to manage such processes.
In 2022, we recycled over 240,000,000 bottles. This doesn't happen by accident. There are a number of functions within the company that automate and assist in delivering on our stated aims.
We have a vision of how an effective circular economy should work in Ireland. This includes the use/reuse of plastics within Ireland and reducing our reliance on exportation to manage this process.
The

Circular Economy

in Action

On a granular level, this cyclical process can take many forms and varies according to industry, existing manufacturing capabilities, current network chains and type of products in use.

For example, at Shabra we employ a closed circular loop for PE reprocessing, producing a high quality recyclate pellet.

The circular economy is only as strong as the weakest link, and it is vital to maintain the integrity of each link. In recent years, global supply chains have been disrupted, stressing the importance of managing entire processes within countries or borders.

Achieving this can help alleviate potential future risks and minimise any weaknesses that may arise as a result of global market variances or geopolitical concerns.
1 .
Pick up waste
Plastic packaging from back door
2 .
Collect from waste collectors & councils
Industrial & post consumer waste (LDPE / PET / HDPE)
3 .
SEGREGATE WASTE TYPES
Via automated sorting equipment
4 .
Reprocess
Segregate, Wash & Dry Waste to make raw recyclate material
5 .
EXTRUSION & BAGMAKING
To customer specifications
6 .
DELIVERY
To customers
Get in Touch
If you have a question for the team, you can complete the contact form and one of our staff will be happy to help.
If you would like to learn about the various products we offer, you can check out our store.