Plastics
Shabra are manufacturers and suppliers of plastic packaging products and disposables.
We have a

dedicated and passionate

team

who work directly in the Shabra Group. Our online store contains our Eco range which includes recycled bags and products for Industrial use.

View Shop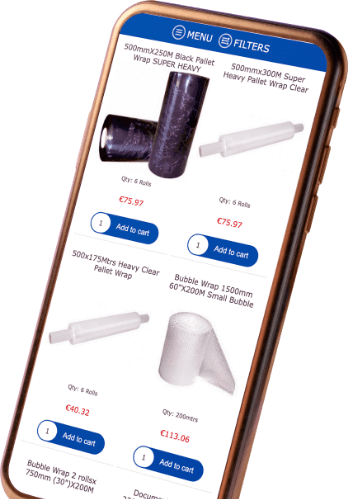 Supporting

Local.
Supporting the Environment.

We are a Monaghan based business and have customers across the island of Ireland, the UK and mainland Europe. We are proud of our roots and produce, reprocess, recycle and manufacture our plastics onsite. We also print our labels in house.

These efforts to manage our own closed loop recycling process help support the local economy with jobs and provide investment in the community.
Customer Orders
Orders can be made through the Shabra Online Store here. These orders will be fulfilled using our courier services.
If you have a question for the team, you can complete the contact form and one of our staff will be happy to help.